Ski Olympia SkiWorld Innsbruck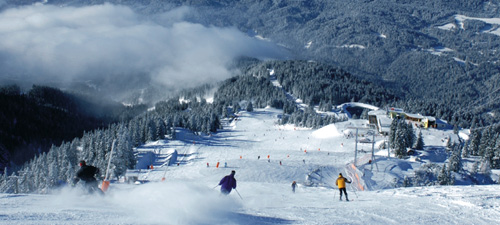 There are nine different ski areas in Austria's Ski World Innsbruck, located right in the heart of the Alps. This is a well-known destination as it is among the largest of sporting regions in Austria. The nine different areas are: the Tulfes Glungezer skiing area, the Glacier Stubai ski area, the Stubaital Valley Schlick 2000 ski area, the highest altitude winter sporting area in Austria known as the Kühtai ski area, the Oberperfuss - Rangger Köpfl family friendly ski area, Axamer Lizum Ski area, the Nordkette, and the Patscherkofel area which is the Olympic Ski Area.
Site of two Olympic games
Olympic winter games were held in this location in the years of 1964 and 1976. One of the fantastic aspects of this area is that there is a great variety in ski slopes that spread over a total distance of 300 km and which are serviced by 90 ski facilities. This is truly an all in one ski destination where you can tackle Olympic ski runs, glacial skiing areas, or explore the family friendly areas.
Buying your lift passes, instruction at Innsbruck and getting around
One single ski pass will provide you with access to all of these, you can also purchase a member pass and receive reduced rates; ski packages are also available. It is also possible to enjoy night skiing on slopes that are illuminated in the Kühtai, Patscherkofel, and Rangger Köpfl skiing areas. You can choose to purchase your lift tickets for all locations or for just one, depending on the length of your stay. There are changes in the lift prices depending on the season you are purchasing in. Free shuttle and bus service is available from Innsbruck to take you to the various ski areas. You can also receive professional instruction and get rental equipment at the hill.
You will never be bored skiing Innsbruck
With the variety of skiing offered in the nine different parks, it is possible to ski different runs every day on a multiple day stay and never repeat the same run twice. More experienced skiers, free riders and snowboarders will enjoy the steep terrain that makes up the Innsbruck Nordpark. The Stubai Glacier area offers the highest elevation and is open to skiers the entire year around. If you are skiing with a family, have small children or if you are elderly, you may enjoy the more gentle runs and comfortable accommodation available at Seefeld. This winter sports haven is also highly recommended to those who are carvers, cross-country skiers and deep-snow enthusiasts. There is something for everyone to enjoy at Innsbruck.
Excellent snow cover in the Alps Innsbruck
The slopes are well covered in snow from November through until the middle of April providing six months to get your fill of fresh powder. This is truly a skier's paradise on earth and offers a long and enjoyable season of skiing to one of Europe's most famous ski destinations. After all, the Olympics were held here not just one time but twice. You have to see it to believe it!
Resort Name
Low Altitude
High Altitude
Vertical Drop
Longest Run
Beginner
Easy
Intermediate
Advanced/Expert
Skiing
Boarding
Après
Families
Overall
Axamer Lizum
1580 m
2340 m
760 m
7.0 km
0
6
7
2
Innsbruck

(0h 24m)

Bolzano

(1h 36m)

Salzburg

(2h 3m)

Innsbruck
575 m
2334 m
1759 m
5.0 km
0
36
49
20
Innsbruck

(0h 6m)

Bolzano

(1h 23m)

Salzburg

(1h 43m)

Kuhtai
2020 m
2520 m
500 m
3.0 km
0
13
13
8
Innsbruck

(0h 31m)

Bolzano

(1h 48m)

Friedrichshafen

(2h 21m)

Mutters
830 m
1800 m
970 m
3.0 km
0
3
3
1
Innsbruck

(0h 10m)

Bolzano

(1h 25m)

Salzburg

(1h 41m)

Stubai Glacier
1750 m
3210 m
1460 m
10.0 km
14
7
2
Innsbruck

(0h 39m)

Bolzano

(1h 48m)

Salzburg

(2h 10m)