Ski Engelberg Area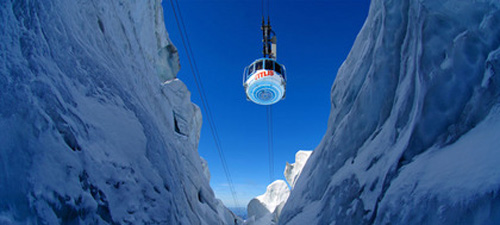 Engelberg is known not only as a ski resort destination in the winter season, but also as a winter haven for anyone who loves the winter sports. The number one thing to do in Engelberg is obviously to ski, although there is so much to do here, you may even want to extend your stay.
Ski a long ski season here
The Engelberg Titlis ski area has 82 km of trails and slopes that are able to offer great snow conditions even into the months of spring. The slopes, 3000m above sea level glaciers, make skiing possible until May. The breathtaking scenery in the Alpine surroundings makes this a very special place to visit in central Switzerland. There are at least 25 ski lifts that provide uphill transport.
The terrain at Engelberg
Much of the terrain here is well designed for the advanced skier due to the challenging pistes. It is a mecca for off piste skiing which can be accessed from the ski lift areas of Titlis and Jochpass. There are also several snowboarding parks located here to test out your skills if you prefer the snowboard. Jochpass has a wave run as well as a speed-clock.
For beginner and intermediate skiers, the Brunni area is ideal, however the ski season here is not generally able to last as long. In the Lake Lucerne region, there are other activities to take in such as browsing shops and cafes and dining at different restaurants. You can get to Lucerne very easily as it can be accessed from Engelberg by taking the hourly operating Swiss rail service.

You can also try out some fantastic cross country skiing in the Engelberg valley. Here you will find several different routes and courses that are interesting. Or instead, you may choose to take in the spectacular scenery on the winter hiking trails and routes that take you through the woods to view some of the most impressive glaciers and mountains. Aside from skiing you may be interested in checking out the Snow X Park, where you can ride electric motorbikes that have been converted to snow use or perhaps take in sledding and snowshoeing.
After hours skiing and restaurant options
If you are not able to get your fill of skiing fun during the day, you can head to the Brunni area for some evening skiing. Extra runs can be taken on the Klostermatter from 6 to 9 pm on Friday evenings. You may also want to give air boarding a try here, for a rental price of 15 CHF. During the night skiing hours, the Restaurant Chimihutte is also open at this location. When you are hungry after your day on the slopes, you can choose from many dishes and order anything from classic Italian pasta to French fries to traditional Swiss alplermagronen and many others.