5 Great Ski Destinations near Lyon Airport
Flying into Lyon–Saint Exupéry airport in France puts you relatively close to some amazing world-class ski resorts in France, Italy, and Switzerland. From off piste powder through to some challenging reds and blacks, you can compare a number of ski resorts to suit your budget and availability.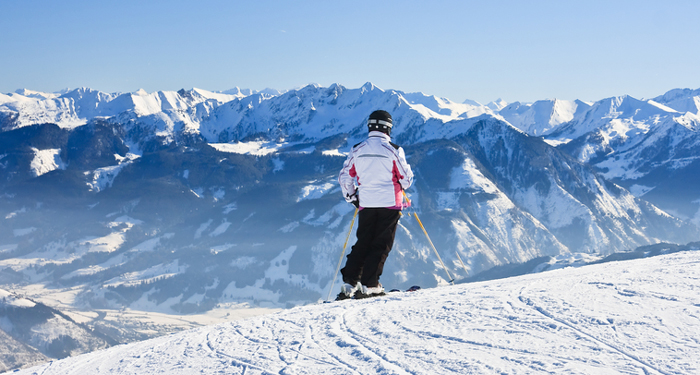 When you take the time to organise your cheap flights for a winter holiday, you may as well work out exactly where you want to ski in order to ensure the airport transfer times are not prohibitive.
With over 20 airports in Europe (including Lyon Saint-Exupéry) that allow you to access all areas of the Alps and Dolomites, the choice you need to think about carefully is the type and extent of the resort you need for your needs.
If you're an advanced skier or boarder, then no point flying into an airport that has only smaller ski resorts or those with few advanced or expert runs. So our advice is to choose where you fly to very carefully.
How to Choose Your European Airport Destination
From some UK airports you are quite limited on the European airports you can fly to - severely impacting the ski resorts you want to choose from. The largest airports in Europe are Geneva, Lyon Saint Exupéry, Innsbruck and Zurich Airport. You can also include Munich and Stuttgart in Germany too.
Why not compare ski resorts in France, Switzerland, Austria and Italy first to find ones that sound interesting, then you can from each resort you can see which airports are closest and the approximate transfer times :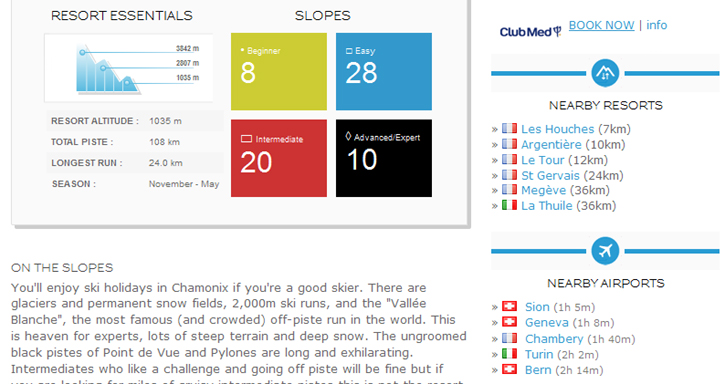 5 Great Ski Resorts Close to Lyon–Saint Exupéry
An airport that has been traditionally good for ski package holidays, there's not a lot of resorts within 2 hours, meaning this airport is not the most popular with young families. However, if don't mind 2 or 3 hours reading a book or watching a movie on your iPad, then there's some great deals on holidays to be had.
We've pulled together five great ski destinations that are easily reached from Lyon-St. Exupéry Airport and with some great deals on cheap airport transfers from Lyon @ alps2alps.com, then maybe it's not such an inaccessible airport after all.
Chamrousse
You can be on the piste in around 90 minutes on this resort about 32 kilometers away from Grenoble, in the Dauphine region. Five villages set around the slopes offer a wide variety of lodging options. In 1968, Jean-Claude Killy took home two of his three Olympic Gold Medals here. With a wide range of runs for all abilities, look for ski holidays in Chamrousse for all the family.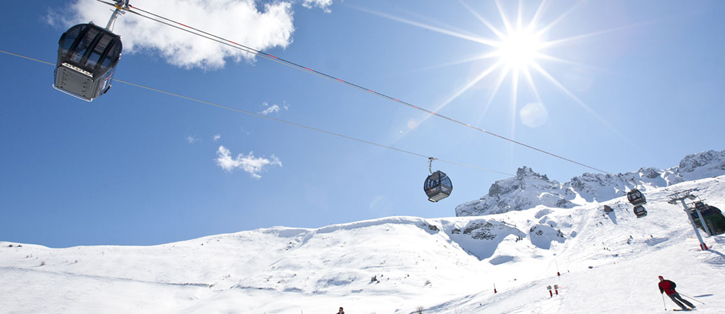 Valmorel
It can be reached from Lyon in just under two hours, the Grand Domaine is another complex that caters to families, as well as those looking for a fun area for adults. The various hamlets of Valmorel make for an interesting web of interconnected sections that blend well with the scenic natural beauty. Valmorel also includes some great off-piste.
Brides Les Bains
The old spa town was home to the Olympic Village in the 1992 Games. It generally offers more affordable accommodations than some of the more popular resorts further up, like Courchevel and Val Thorens. The spa facilities are a nice counterpoint to the slopes, offering an additional reason to stay. The resort of Brides Les Bains can be accessed in about two hours from Lyon.
La Clusaz
La Clusaz is not a purpose-built ski resort. It's instead a quaint village that happens to be right next to world-class skiing. It's an extraordinarily picturesque mountain town and is famous for its Reblochon cheese. Not to mention, the five lift-linked mountains and huge areas of terrain waiting to be explored. Be in La Clusaz in under two hours.
Les Deux Alpes
Also known by the common name "Les 2 Alpes," it's an enormous resort with around 60 lifts that include an underground funicular, 220 kilometers of terrain, and year round glacier skiing, it's a major player in the worldwide ski resort scene. The ski resort of Les Deux Alpes is about two hours away from Lyon.
In Summary
These are just five of the key ski resorts that can be reached out of Lyon-St. Exupery airport in France. With so many other choices, we suggest if the above resorts don't take your fancy, why not find out more about the ski resorts we review and breakdown.
Additional Information
Lyon Airport - www.lyonaeroports.com/eng