Ski Resorts near Grenoble Airport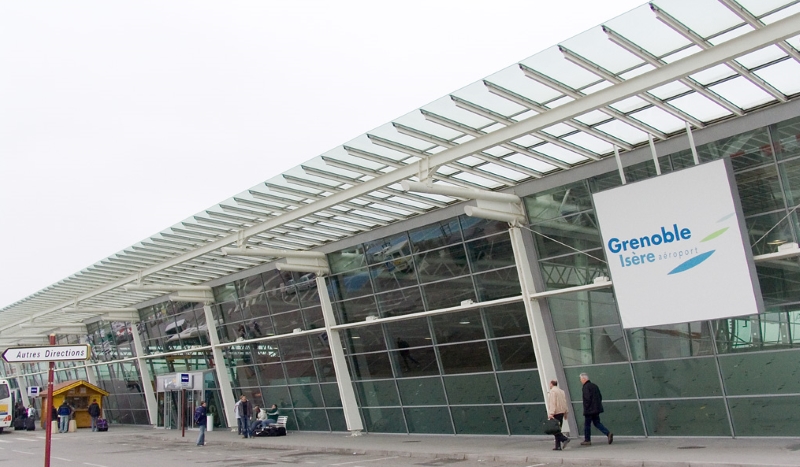 © Wikiwand.com
Grenoble Airport is situated at the foot of the Alps and serves key ski resorts in the North West of France. Closest to the airport is Chamrousse which is only 78km away and then there is Alpe d'Huez, Les Deux Alpes and La Grave. Check the list below to see other ski resorts nearby.
The list below gives you clear transfer times from Grenoble airport to enable you to see which resorts could be good for a ski weekend or a longer ski break. In addition check out our ski resorts in more detail for information about the skiing, apres ski and accommodation on offer. Then, once all the research is done, why not book your ski holiday with us via one of the UK's top ski holiday providers?
Resorts by Distance
Filter resorts to find your ideal time for travel and/or country of preference. Clear all Filters
There are no matching resorts for your selection.
Grenoble, France
Situated 117km south west of Geneva Grenoble is often referred to as the gateway from the mountains to the Mediterranean sea. And for many skiers and boarders alike it is the place to head for their annual ski holiday. But is there more to this place then just the airport?
Whats in Grenoble?
The city has the most amazing views. One of the best ways to see this is to take the cable car to the Fort de la Bastille, a massive 19th century castle perched on a hillside overlooking the city. Wander around the old town itself and take in the history of the place.
In addition, there are many museums and galleries worth checking out. Of particular note is the Grenoble Museum which features artwork by Chagall, Picasso and Matisse.
Accessing the Alps
So Grenoble is certainly worth a visit but when you want to get your skis on, what should you do?
Flights
Grenoble Airport is located 45km from Grenoble itself, about a 30 minute journey. A number of airlines fly into Grenoble including Easyjet, Flybe, Jet2, Monarch and Ryanair. It is possible to fly from a number of places in the UK including London, Leeds, Southampton, Birmingham, Bristol, Edinburgh, Manchester and Liverpool. The number of low cost airlines here make it popular for skiing holidays.
Roads
Grenoble airport is near the A48 Autoroute exit 9 Rivres and travelling onto your ski destination is relatively straightforward. You can either hire your own car at the airport or use a private transfer company. All the detailed transfer times are listed above but Megeve and Serre Chevalier can both be reached in about 2 hours and in less than 2 hours you could be in Alpe d'Huez, Vaujany and les Deaux Alpes.
Trains
There are a number of bus operators that will take you from Grenoble to the centre of various ski resorts including Val d'Isere, Tignes and plenty of other resorts. This can work out a really cost effective way to transfer and is the best option if you don't want to drive.
The Grenoble Central Train Station is located in Grenoble and operates the TGV to Paris, that train journey is about 3 hours.You can also get a train to Lyon Part Dieu train station, this journey takes about 90 minutes.