Serre Chevalier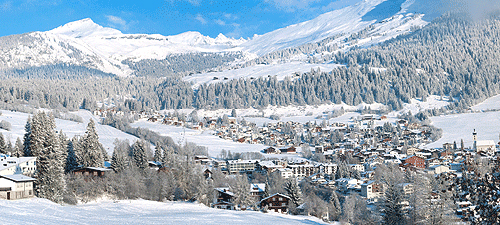 If you choose to ski in Serre Chevalier you will have access to over 250km of piste as well as the Grand Serre Ché. This resort is made up of 13 individual villages making it one of the largest skiing and snowboarding resorts in France with about 250km of ski area that you can access in under 2 hours. Read our review for all you need to know.
Where?
Ski Serre Chevalier and you will look forward to 300 days of sunshine a year, so you can be guaranteed good sun on your ski holiday.With awe-inspiring scenery, some lovely architecture, and 230 runs totalling 250kms of piste, you are based in the Hautes Alpes region. Access is quickest via Turin in Italy, or any of the following French airports: Chambéry, Lyon or Grenoble.
resort ESSENTIALS
| | |
| --- | --- |
| RESORT ALTITUDE : | 1350 m |
| TOTAL PISTE : | 250 km |
| LONGEST RUN : | 8.0 km |
| SEASON : | December - April |
WE LIKE
Lots of good woodland runs for intermediates and advanced levels.
Good value and atmospheric old hotels, restaurants and chalets. Also cheaper than you will find elsewhere in France.
Big, varied mountain with plenty of terrain and challenges to suit all levels.
WE DON'T LIKE
Area suffers from crowds/queues in French holidays and at other peak times. Place is comprised of a dozen separate villages, so its very sprawling.
Getting to the top of the ski area, you will come across some bottle necks on the lift system - you need some patience!
Few off-slope diversions including a limited nightlife.
SUITABILITY RATINGS 1-5
On the Slopes
Ski holidays in Serre Chevalier put you in the second largest ski area in the world thanks to the 13 villages the ski resort covers. Skiing goes up as high as 2,830m, so snow coverage is usually good as is the quality. Beginners and intermediates will find most to occupy them, with advanced skiers going off-piste to find the challenge they enjoy - hire a good guide to find the best spots. Snowboarders will also enjoy the off-piste challenges and some great intermediate runs with off-piste right next to your run.

The longest run here is a pretty good 8km and a good proportion of higher slopes are north facing meaning they are pretty much snowsure. The Serre Chevalier valley also offers a good bus shuttle service between all the lift departure points meaning you can get around easily off the slopes.
Ski Area
If you ski Serre Chevalier you are also in the ski region of Grande Galaxie .
Off the Slopes
The Serre Chevalier area, as mentioned above, consists of 13 villages in France's Guisane Valley. This area has high mountains and villages packed with old stone buildings, narrow streets and village squares. The friendly alpine atmosphere is reflected in the huge variety of restaurants and bars offering either traditional food or popular international favourites. Late night options abound, allowing you to party until the early hours.
Who's it Best For?
Good for intermediates but also very good off piste here. The whole ski area is very big though so a good variety of slopes for all levels and there are now free tours of the ski area.
Look for Serre Chevalier ski holidays now with GoSki.co.uk. Whether you want chalet or hotel based holidays, we work with all leading ski operators to ensure you get the best deals. Check the packages below - that include leading independent ski operators deals.
Serre Chevalier is one of the lesser known French ski resorts so that has its advantages. Its snow record is good, the transfers are reasonable and it's also good for non skiers. It also has a modern infrastructure and a good variety of slopes.So whether you are looking for a cheap package deal here or you are an independent traveller looking for a chalet or hotel we can help.
Why Choose Serre Chevalier in France?
1. Beautiful ski area and a lot cheaper than neighbouring resorts.
2. Great off piste.
3. Infrastructure is very modern.
4. Lovely wooded runs and tree lined slopes.
Is Serre Chevalier Right for You?
If you think Serre Chevalier suits you then check out the holidays we can offer through leading tour operators. If however you are still unsure then our Serre Chevalier tailormade ski holidays service can help you.
Chalets offer a huge variety to skiers with ski in ski out v centre of town and huge chalets to sleep 20 alongside small intimate chalets. For many a chalet is what a ski holiday is all about. Check out our listings to find exactly what you are looking for.
Do remember that with Serre Chevalier the accommodation can get a bit confusing. That's because Serre Chevalier isnt one resort but is really a marketing name for a number of different villages. These villages sit along the road to Grenoble, so accommodation is somewhat scattered. This does mean that the resort can lack a focus but don't let that put you off, people love this area for its friendliness and Gallic character, just be sure you know where exactly you are staying!
Where Should You Look For a Ski Chalet
Briancon is the French town that is the gateway to the valley and is the largest town that sits under the ski banner of Serre Chevalier'. You could easily base yourself here particularly as many of the lifts start from here. If you want ski in ski out you should also look at Les Monetier Les Bain which is the highest village at 1500m. It is also close to some tough terrain so look here if you are an advanced skier or boarder.
Another attractive village in the area is Chantermerle. Villeneuve is purpose built but don't let that put you off as it's great for access to good ski slopes. The majority of the accommodation here is apartments but some chalets are now springing up. So do choose your village carefully but remember there is a bus service that links the villages-Chantermerle, Villeneuve, Le Bez, Monetier-les-Bains, Braincon, Puy Saint Andre and Puy Saint Pierre.
Apartments can be a great idea on a ski holiday, they often work out slightly cheaper than a chalet and offer great facilities that rival many hotels. These facilities include swimming pools, saunas and spa. Many of the newer apartments are also architecturally designed to blend in more with their surroundings, rather than the concrete monstrosities from the 1960's.
Serre Chevalier offers a good range of apartments and chalet style apartments. In Briancon the Sara Residence l'Adret are Best Western Premier serviced apartments. They come complete with sauna, pool and can offer studio apartments and also chalet apartments for up to 8 people.
You will also find apartments in Chantermerle but for those of you on a budget check out Villeneuve. Here you will also find good nightlife so it tends to favour younger crowds as opposed to families. Residence Pierre & Vacances l'Alpaga offers quite cheap self catering apartments.
Are Apartments Really a Good Idea?
Many of the newer apartments do offer great facilities and are modern and attractive in appearance. They are often cheaper than chalets and many apartments can come catered. They can also be a good idea if you are travelling with a large group or with other families. If you all book into the same apartment block you get to be together but have more space and privacy than in a chalet.
Compare the Serre Chevalier hotel listings we feature below and this winter grab yourself a great deal for your skiing and snowboarding holiday! With over 250kms of slopes and possibly the sunniest resort in the Alps, ski hotels in Serre Chevalier come in all sizes and price ranges. So whether you want luxury or budget, use GoSki.co.uk to find your ideal place.
Hotels can be a great idea for a ski holiday. The facilities on offer are often great with swimming pools, spas and sauna rooms. For families hotels with family rooms offer great value and some hotels also offer babysitting services. Many are in great locations and some will even come and get you and take you back to the airport.
What Hotels are Available in Serre Chevalier?
Watch out for the hotels that sit next to the Route Nationale, is could all get very noisy! Hotels in the Serre Chevalier are mainly small 2 and 3* family run hotels. So you may not find 5* luxury here bit you will get comfort and good service. Check out Hotel Plein Sud and the Grand Hotel in Chantermerle, both are reasonable 3* hotels with good access to the lifts.
For those on a real budget check out the village of Villeneuve. Here there is the 2* Le Pi Mai Hotel set in a great location at 1985m. Monetier-les Bains is a pretty spa village, here the Ailley et Spa Hotel de Charme has a spa and swimming pools. For families looking for connecting rooms check out Hotel de l'Europe.
The nearest airports to Serre Chevalier are Turin which is 2 hours away, followed by Grenoble 2.5 hours away and then Chambery which is 3 hours away. Turin is well serviced with airlines including British Airways and easyJet. If you are flying into Geneva the transfer time can be anything up to 4 hours.
Travelling from Turin to Serre Chevalier
Driving to Serre Chevalier by road from Turin is relatively easy. The only problem can be the road leading up over the Col by La Grave, this can become very snowy so always ensure you have winter tyres and snow chains. If you are staying in Chantermerle, Villeneuve or le Montier-les-Bains do make sure you follow the signs for Grenoble.
It is possible to get a train but you will need to change a number of times. You can get the TGV from Paris to Oulx and the a bus to Briancon, the town at the lowest end of the Serre Cheavlier valley. Trains from Briancon head south to the likes of Gap and Marseilles.
It is possible to get a minibus or private taxi from Turin to Serre Chevalier. On average a minibus for 5 people will cost 500 Euros for a round trip, an eight seater will cost 510 Euros for the same trip. A private taxi would cost about 400 Euros. Always book your private minibus before you leave home as you get better online discounts.
Thinking about finding Serre Chevalier ski schools in order to book either ski or snowboard lessons this winter? Whatever your requirements, from beginner to intermediate or advanced, group or private, why not reserve your lessons right now online.
Serre Chevalier ski schools
If you want to improve your ski and snowboard technique, then getting professional instructors from some of the best Serre Chevalier ski schools is a great start. So why not check our listings below and then book before you leave home top save all the hassle when you arrive.
Nearby Resorts
»

Montgenèvre (21km)
»

Claviere (22km)
»

San Sicario (31km)
»

Sauze d Oulx (33km)
»

La Grave (34km)
»

Sestriere (34km)
»

Valloire (45km)
»

Risoul (46km)
»

Les Deux Alpes (48km)