Davos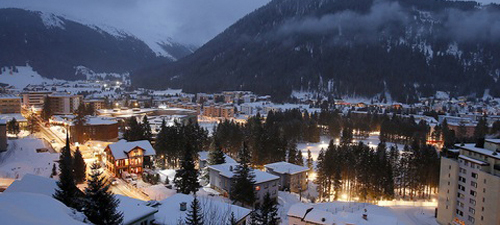 If you ski Davos, you're in one of Europe's highest and oldest resorts. With wonderful pistes and spectacular scenery that will enchant and amaze - you can enjoy skiing and snowboarding in the Swiss Alps. Read our resort guide to find out more.
Where
High in the Swiss Alps, Davos is on the doorstep of a vast network of slopes stretching from the Rinerhorn south west of Davos to Pischa in the north east. This area also includes access to the Klosters' ski areas of Gotschna and Madrissa. Access is easiest via Friedrichshafen and Zurich airports, around 2 hours way, although there are other options if you don't mind the drive.
resort ESSENTIALS
| | |
| --- | --- |
| RESORT ALTITUDE : | 1560 m |
| TOTAL PISTE : | 320 km |
| LONGEST RUN : | 12.0 km |
| SEASON : | November - April |
WE LIKE
Pistes are here for all standard of skier and boarder, amazing off piste and cross country.
Very extensive slopes, some superb long pistes away from the lifts with trains to bring you back to base.
One of the worlds leading snowboarding destinations with 3 snowboarding schools,5 snowboarding hotels and 4 parks.
WE DON'T LIKE
Davos is a huge, city-like place with dreary block-style buildings, plagued by traffic, lacking Alpine village atmosphere.
The slopes are spread over five separate areas and to get to the Parsenn ski area you need to get the mountain railway
The only piste back to town from the main Parsenn area is a black run finishing on the outskirts
SUITABILITY RATINGS 1-5
On the Slopes
Ski holidays in Davos are perfect for intermediates - there's plenty of long cruising runs, some up to 9 miles long! However, advanced skiers won't be disappointed, as there is vast off-piste potential, with the Gotschnagrat runs amongst the steepest and most challenging around. The Jakobshorn area is a very popular with snowboarders, while beginners and those with children should head to the Pischa area - the slopes are easier, less crowded, and enjoy lots of sunshine.
Ski Area
If you ski Davos you are in the Swiss ski region of Graubünden.
Off the Slopes
There are ski chalets, apartments and hotels throughout the Davos ski resort, so prices cover the full range. Eating out is never a problem - at lunch time you simply ski into a hidden valley to find a pretty village or a quiet bar. At night, the village offers a great choice of restaurants including Bünder Stübli for traditional dishes, and the Café Weber for delicious cakes. Après ski is lively, or for something quieter and more traditional, head to Klosters.
Who's It Best For?
Good pistes for all levels of skier and boarder. Very good for snowboarders in particular.
Davos may not be the prettiest ski town but it offers some great skiing and boarding. The scenery is awesome and snowboarders in particular love it here. It's one of the oldest ski resorts in the world,a local businessman introduced skis here in the early 1880's.
If you are looking for a well priced ski package then check out the holidays on offer through well known ski holiday companies. Alternatively you may want to simply find a good hotel room or a chalet, if so check out all our accommodation listings and book direct with the owners.
Why Choose Davos in Switzerland?
1. Pistes here are great for all levels of skier and boarder, also great offpiste.
2. Lovely extensive, long slopes to enjoy.
3. Great for snowboarders.
4. Lots of varied ski areas to choose from.
Is It Right For You?
if you think that Davos is the right resort for you then check out the holidays or accommodation that we have on offer and get a great deal online.
Chalets can come catered or uncatered and are situated slopeside or in the centre of a resort. In addition they can suit many budgets from the luxury chalets that come with swimming pools to more basic affairs.
Davos isn't the most attractive town. The larger hotels that are based here for example are very urban in how they look rather than alpine. You really come here for the skiing and the mountain scenery not the prettiness of the town.
Where Do I Look For a Ski Chalet?
Due to the layout of Davos where you stay is quite important. Davos Dorf is the place to stay for access to the slopes whilst Davos Platz is where you will find most of the shops, restaurants and nightclubs. There is a shuttle bus that will get you around but you don't want to get stuck late at night!
There are a good choice here of catered and non catered ski chalets and you will find a good number of chalet companies operating here. In addition there are also some chalet style hotels here as well as apartments.
Apartments can be a great idea for a ski holiday. In many cases they work out slightly cheaper than a hotel or chalet. The quality of ski apartments have also improved over the years and many offer great facilities that would rival many a hotel.
Davos isn't the prettiest of ski towns. It has a more urban feel to it than alpine, but the scenery and skiing is great here. When choosing an apartment do be careful where you stay. There is Davos Dorf which is the best place to stay for access to slopes and Davos Platz is great for bars and restaurants. There is a shuttle bus that goes round but you don't want to find yourself stuck at the end of the evening.
Are Apartments A Good Idea?
Apartments use to get a negative deal but that was when they were cheap, concrete things with no appeal. Modern ski apartments now offer good value for money and many come equipped with shared wellness facilities and swimming pools.
For families travelling together and large groups, apartments can offer great space and privacy. They can also come catered and uncatered and some are also ski in ski out. Davos has a good range of apartments, alongside chalets and hotels.
Hotels can be a great choice on a ski holiday. Many offer great facilities including swimming pools, spas and even creches for your children. Many also boast really good restaurants to save you trekking about each evening looking for somewhere really good to eat.
Be careful when you book accommodation in Davos as location is very important. There is a shuttle bus that gets you around the resort but it can still be a pain if you find yourself in the wrong part of town late at night.
What Type of Hotels are Available?
As Davos hosts the World Economic Forum every year ,where world leaders come together, some of the hotels here are very good. Some of the best include Hotel Seehof and Hotel Rixos, the later has a good spa and swimming pool. Hotel Intercontinental Stilli Park is a good 5*hotel.
There are also good chalet hotels here and also 3* and 4* hotels. So do shop around, the choice for hotels is good here. The resort also has a good choice of catered and uncatered chalets and also apartments and apartment style hotels.
Zurich is the nearest International airport to Davos, it is 154km away and takes about 2 hours transfer. Other choices from the UK include Innsbruck which is 175km away and Geneva which is 434 km away. Geneva offers probably the best choice of flights but you will need to allow a transfer time of 4 hours, 50 minutes.
Transferring from Zurich
You can get a train from Zurich to Davos. Trains depart every hour and the journey time is 2 hours and 40 minutes. You will need to change at Zurich Hauptbahnhof and at Landquart. Trains stop at Davos Dorf and Davos Platz. So it is possible but changing can be pain if you have lots of equipment with you.
If you choose to drive, the journey is quite straightforward. It is fast motorway most of the way from Zurich. Journey times from further afield are as follows. Driving from Paris will take 8 hours 20 minutes, from London the journey time is 12 hours 45 minutes.
Alternatively you could also hire a private taxi company from the airport. Always pre book this online before you leave home as it is cheaper. If you cannot fill the taxi then opt for the 'shared service' option where you share the taxi with others travelling to the same resort.
Compare Davos ski schools and then book or reserve your ski and snowboard lessons before you arrive in resort! Reserve your spaces in group or private lessons in Davos so saving yourself a lot of hassles!
Ski Schools in Davos
Whether you want to have ski lessons or snowboard lessons, most Davos ski schools offer a wide range of options including half day lessons, private or group lessons. Use GoSki.co.uk to find out more.
Nearby Resorts
»

Klosters (9km)
»

Lenzerheide (45km)

Nearby Airports
»

Friedrichshafen (1h 59m)
»

Zurich (2h 1m)
»

Bolzano (2h 43m)
»

Innsbruck (2h 12m)
»

Basel (2h 46m)