Ski Ortler Skiarena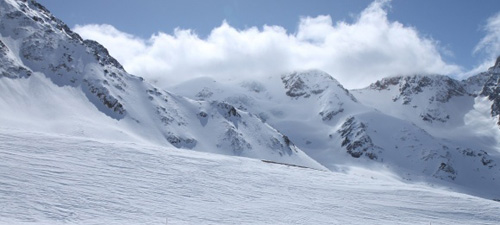 This ski area gets its name from the Ortles mountain range, the highest peak is 3950m.The ski resorts, with a combined total of 123 pistes, are located mainly in the part of Alto Adige up to the border of Switzerland and Austria. Under the Ortles glacier there are two ski resorts, Solda and Trafoi, located in Stelvio National park, Solda with 40km of downhill runs is the largest resort.
Under another glacier, Garwand, is the ski resort of Val Senales, popular for summer skiing. Merano 2000 is also one of the larger ski resorts, with 40km of piste and skiing to suit all levels. Elsewhere in the region the resorts are smaller and very family orientated with amazing views of the Dolomites and Alps.
Visiting Ortler Skiarena
The Ortler Skiarena lift pass allows you to ski or snowboard in all of the ski resorts in the region and with pistes above 2500m skiing and boarding is assured throughout the season. The region caters well for all levels of skier and boarder and is full of historic old towns and amazing mountain scenery.
The nearest international airports for the region are Innsbruck in the north and Verona in the south, other airports include Bergamo, Treviso, Venice and Munich.Transfer times are not as good as elsewhere in Europe but once there it is worth it. This region offers runs for all levels, elevations reaching 3200m and breathtaking mountain scenery, overall a great place to visit.

Resort Name
Low Altitude
High Altitude
Vertical Drop
Longest Run
Beginner
Easy
Intermediate
Advanced/Expert
Skiing
Boarding
Après
Families
Overall
Sulden
1900 m
3250 m
1350 m
9.0 km
0
6
5
5
Bolzano

(1h 41m)

Innsbruck

(2h 9m)

Bergamo

(3h 33m)

Trafoi am Ortler
1900 m
3250 m
1350 m
2.0 km
0
3
3
2
Bolzano

(1h 40m)

Innsbruck

(2h 7m)

Bergamo

(3h 31m)

Val Senales
2010 m
3210 m
1200 m
8.0 km
0
6
6
3
Bolzano

(0h 57m)

Innsbruck

(2h 7m)

Verona

(2h 12m)