Val Cenis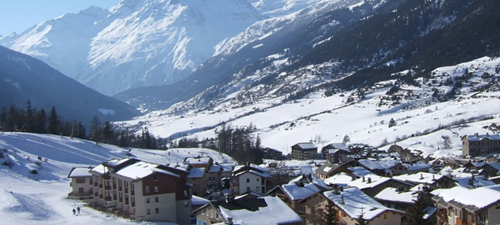 If you want a reasonably priced family friendly ski resort with lots to do off piste then check out Val Cenis, or as it likes to be known now, Val Cenis Vanoise! Read our resort guide for all you need to know.
Where?
Set in the Haute Maurienne Valley Val Cenis is comprised of two savoyard villages Lanslebourg and Lanslevillard. They are situated next to the Vanoise National Parc and the Mont Cenis pass-the border with Italy. Val Cenis is 1.5 hours from Chambery, 2 hours from Turin and 2.25 hours transfer from Geneva and Grenoble. The town of Albertville is only 130km away.
resort ESSENTIALS
| | |
| --- | --- |
| RESORT ALTITUDE : | 1300 m |
| TOTAL PISTE : | 125 km |
| LONGEST RUN : | 8.0 km |
| SEASON : | December - April |
WE LIKE
Offers great range of mountain sports including ice climbing,snowshoeing and heli skiing.
Good for skiing on a budget. Beautiful ski area with great views up and down the valley. Good for families.
Intermediates and beginners will love it here, has the longest beginners piste in France.
WE DON'T LIKE
Luxury accommodation is limited. Getting better but still targetted to budget end of the market.
The two ski areas are only linked by a single lift and single track piste.
Resort lacks central focus.
SUITABILITY RATINGS 1-5
On the Slopes
The villages of Termignon, Lanslebourg and Lanslevillard are now linked by a high speed chair and there is a regular bus shuttle service. Lanslevillard is best for beginners, Lanslebourg for intermediates and Termignon for families. Val Cenis does lack black pistes, only 5 in total, which won't keep experts interested for more than a few days. There is good off piste here though. It is worth visiting Bonneval sur Arc while you are here as it has some good steep terrain for experts.
You will find good tree line skiing here, with the tree line set at 2100m, all of the green runs take you through beautiful pine and larch forests. Do beware though as Val Cenis is north facing so it does get extremely cold here in December and January, although the up side of this can be good snow late into Spring.
Ski Area
If you ski Val Cenis you are also in the ski area of Haute Maurienne.
Off the Slopes
Val Cenis used to have a reputation for being a bit cheap and cheerful and you can still find well priced family holidays here but there are now luxury chalets being built so the image is slowly changing. Apres ski is quiet although there are 2 cinemas, 2 discos and a choice of bars and restaurants to keep you amused. There are a great number of winter sports on offer here including snowshoeing, ice climbing, parapente descents and heli skiing.
Who's it Best For?
Val Cenis is great if you are on a budget, a family or you are a beginner or intermediate. It has the longest beginners piste in France!
Val Cenis has always had a reputation as a budget place to ski but that is changing now with the development of more luxury accommodation. It certainly is a very beautiful place to ski and with a high speed chair now linking up the villages it is easier to explore the ski area.
If you are looking for a ski package then we can help you organise that with leading tour operators. Alternatively if you are an independent traveller we can help you book a ski chalet or apartment whatever your budget. So check out all the holiday deals, compare prices and get a great deal online.
Why Choose Val Cenis in France?
1. Still offers really good value for money.
2. Good pistes fro beginners and intermediates.
3. Magnificent views up and down the valley.
4. Great choice of sporting activities off the piste.
Is It Right for You?
If you are sure you want to go to Val Cenis then check out all the deals we have on ski holidays there with leading tour operators. Alternatively check out the accommodation we offer where you can book direct with the owner.
Chalets are a great option on a ski holiday. Many are catered whilst others are uncatered and chalets vary enormously in size from those that sleep 30 people to smaller apartment style chalets. Whatever your needs we will help you find the right chalet for you.
Val Cenis is essentially made up of three villages, Lanslebourg, Lanslevillard and Termignon. Chalets are available but this is mostly a resort of hotels and apartments. So you will need to book early if you want to secure particularly a catered chalet.
Where Should I Look For a Ski Chalet?
This can be difficult as you will find mostly hotels in Lanslebourg and apartments mostly in Lanslevillard and Termignon. The most beds will be found in Lanslevillard. We have found some good ski in ski out chalets just outside Termignon but do look carefully as many advertised chalets are actually chalet apartments.
You may do better to look at some of the newer apartments being built. For example the Les Balcons de Val Cenis Village is a short walk from the centre of Lanslevillard, the gondola and ski schools and offers really stylish apartments situated on the foot of the slopes.
An apartment can be a great idea on a ski holiday. They often work out a little cheaper than a chalet and in many cases the facilities are often better, matching that of many hotels. Many of the newer apartment blocks offer swimming pools, spa facilities and saunas.
Val Cenis accommodation is mainly based around apartments so you will have a good choice here. In Lanslebourg check out Les Alpages de Val Cenis which are ski in, ski out apartments. Facilities here include swimming pool and fitness room. Les Balcons de Val Cenis Village in Lanslevillard is a development of really stylish apartments which also has its own restaurant.
Similar to this is the Les Balcons du Val Cenis le Haut, a complex of spacious apartments in Lanslevillard. These are situated just 100m from the slopes and gondola. You will also find that most chalets that are listed in Val Cenis are in fact good size apartments, so also check these out.
Are Apartments Really a Good Idea?
Apartments often work out slightly cheaper than chalets so can offer really good value for money. They also have facilities that would rival any hotel with swimming pools, spas and saunas and even fitness suites. So don't discount apartments, many are not the concrete monstrosities of the 1960's but modern stylish buildings.
Hotels can be a great choice on a ski holiday. Many offer family rooms and even baby sitting services. In addition some hotels will come and collect you from the airport and return you there. The facilities can also be great including swimming pools, saunas and spas. So do check out what is on offer in the Val Cenis ski villages.
Val Cenis is made up of three villages-Lanslebourg, Lanslevillard and Termignon. Accommodation here tends to be in apartments and hotels. The hotels are in the main comfortable 3* hotels often family run. When you are looking do check out the apartments as well though as many of the newer ones have facilities that would match any hotel
What Hotels are Available in Val Cenis?
You wont at the moment find luxury accommodation here but as investment comes in that is changing. What you will find is many apartment developments and friendly hotels and restaurants serving good quality food and at a much more reasonable price than you would pay elsewhere.
In Lanslevillard there is the 2* Hotel Etoile des Neiges which is a comfortable hotel offering good food. Termignon is well served with the Hotel restaurant L'Outa and Le Chalet du Lys. You will also find lots of hotels in the Vanoise National Park where many offer ski in ski out convenience.
You have a good choice of airports to get to Val Cenis. The nearest are Turin in Italy, 1 hour 30 minutes away and Chambery in France which has the same transfer time. Grenoble and Lyon have a 2 hour transfer time and finally Geneva is about 3 hours away.
Getting to Val Cenis by Train
It is possible to get the train to Val Cenis but you will need to change a few times! From London you would take the Eurostar to Paris, change to the Gare de Lyon, three hours from here on the TGV to Chambery Challes. from here you would then take a train to Modane 45 minutes away from Val Cenis. So getting the train is possible but not that straightforward.
Transferring From the Airports to Val Cenis
Buses do run to Val Cenis from Chambery, Lyon and Grenoble airports every Saturday. You book these buses via the Val Cenis tourist office, prices are around 65 Euros return. Alternatively you could hire a private minibus with the many operators that offer this service. But do book online before you leave home as it does work out cheaper.
Hiring a car is also an option. Driving here is relatively straightforward although do make sure you comply with all French driving laws and snow tryes and snow chains are essential. On arrival there are covered parking spaces available from 25 Euros per week as well as free outdoor car parks around the resort.
Compare Val Cenis ski schools and then book or reserve your ski and snowboard lessons before you arrive in resort! Reserve your spaces in group or private lessons in Val Cenis so saving yourself a lot of hassles!
Ski Schools in Val Cenis
Whether you want to have ski lessons or snowboard lessons, most Val Cenis ski schools offer a wide range of options including half day lessons, private or group lessons. Use GoSki.co.uk to find out more.