China's Growing Ski Industry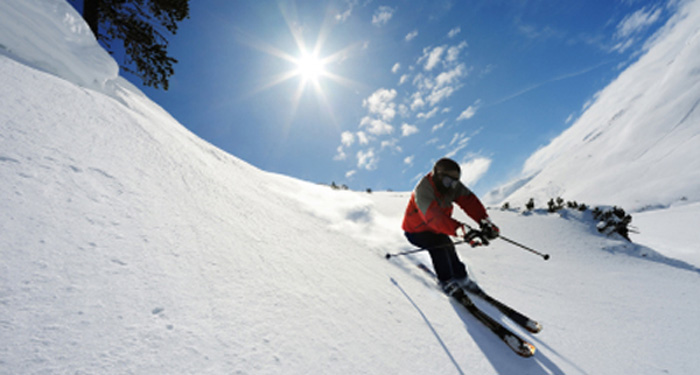 China and skiing is not something you have often seen in the same sentence but with the 2022 Winter Olympics going to Beijing there are a growing number of ski resorts emerging.
2022 Winter Olympics
It may have been a surprise when China won the Winter Olympics but after European contenders pulled out and Almaty in Kazakhstan was left then the win became a little easier. It was however still a surprise when you consider that China won its first Olympic gold at the 2002 Salt Lake City games in speed skating. So nothing has ever been won in skiing events.
Initiative To Get Chinese People Onto Skis
The Chinese Government, in an effort to get behind the winner games, has attempted to get more Chinese people onto the slopes. There does seem to be some significant success already. Visitors to ski resorts in China was less than 10,000 a year in the mid 1990's and rose to 12.5m last year.
In addition to the growing numbers of skiers there are 568 resorts all operated by private developers, which is up 25%. We need to maybe be careful using the term 'resort', as these are not resorts that we will be used to on a European scale with all the facilities we would recognize. But with investment guaranteed. the Chinese are confident they will get there.
Changbaishan Resort
This resort shows the way forward. 2.5 billion has been invested by the Dalian Wanda group in partnership with the Canadian mountain resort planner Ecosign. This resort opened in 2012 and now boasts 43 trails over 30km. In addition to the skiing, hotel chains have now moved in with luxury offerings from Park Hyatt, Sheraton and Westin, with all the facilities that skiers expect.
Resorts Close to Beijing
There are also resorts opening without a short driving distance from Beijing. This is where the winter Olympic snowboarding and freestyle events will be held. The big downside is that there is no natural snow, although this doesn't seem to be putting the Chinese skiers off.
Après Ski
One of the noticeable differences between European resorts and Chinese ones has been the lack of après ski. Two Ecosign resorts-Genting Resort Secret Garden and the Thaiwoo Ski and alpine resort near the Great Wall are looking at combining the skiing with the après ski. To achieve this resort villages will develop with the usual bars, chalets and leisure facilities.
Top 5 Ski Resorts in China
If you are thinking of visiting China you could always combine a cultural visit with a ski break. Here would be our choice of the top 5 ski resorts in China.
Yabuli Ski Resort
This is located in Heilongjiang province in northeast China. It is currently the largest ski resort in China with a season open from mid-November to late March. This is a good resort for experienced skiers.
Beijing Nanshan
This is the largest ski resort close to Beijing. It is open mid-December to March and is only 62km from Beijing. It offers 10 trails and is suitable for all levels.
Beijing Huaibei
This has the most amazing setting, surrounded by the Great Wall. It is only 70km from Beijing. Open December to March, it has 6 trails but is only really good for beginners.
Xiling
This is probably Chinas only alpine resort. It is open from December to March. This is based in the Xiling Snow Mountain, 120km from Chengdu in Southwest Chinas Sichuan province. This resort is suitable for all.
Alshan
This resort is also very pretty as it is surrounded by forests. The ski season here is open November to April. Its location is on the border of Inner Mongolia in China and Mongolia itself. To get there involves a 3-4 hour bus or train from Ulanhot. It is suitable for skiers at all levels.